If you're someone who is unable to repay their debts and struggling to cope with their finances, there are important things that can help you to get out of debt. You may think about talking to your creditors and negotiating a solution with them. But sometimes such negotiations do not end well.
In this case, you need to decide on a better solution to get out of debt and it may depend on factors like:
The type of debt you have
The amount of loan
Your financial ability to repay your loan
1. Create a budget
Creating a budget is the most common yet significant factor to get out of debt. No matter if you have debts or not, maintaining a budget is the best way to save more money. With a monthly budget, you can use & trace your monthly expense from your income and avoid spending extra.
Tracking your expenses will allow you to determine if you're spending too much or incorrectly. For a person who defaults on a loan, it may be difficult to maintain a budget because they are already trapped under a huge burden of debt. However, there are two ways to get out of debt: through a debt management service, and by repaying them on your own.
Debt management companies can help you establish a budget from which you can easily repay your debts without having to worry about further problems.
2. Cut back on your spending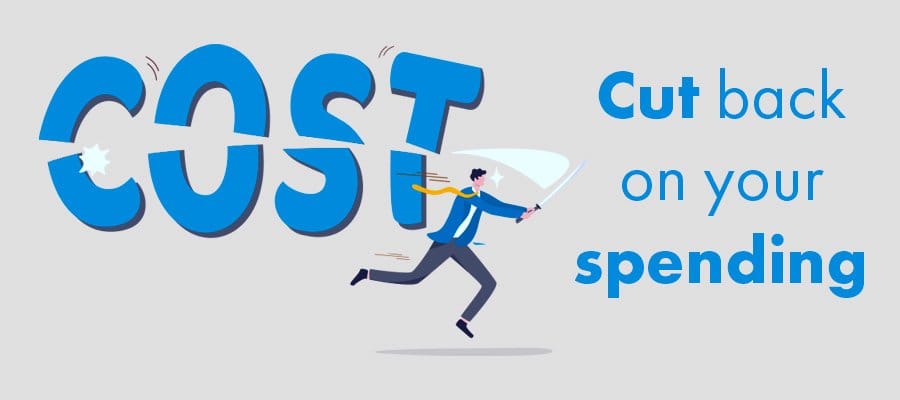 The next important step you can take to get out of debt is to figure out your monthly expenses. In case you are trapped, it may be a challenge to decide your budget and cut down expenses as there is nothing left in hand, and you partially don't know where your money will come from.
When you're on a debt management program, your account manager will help you reduce extra expenses that can help you to get out of debt.
3. Find extra money to put towards your debt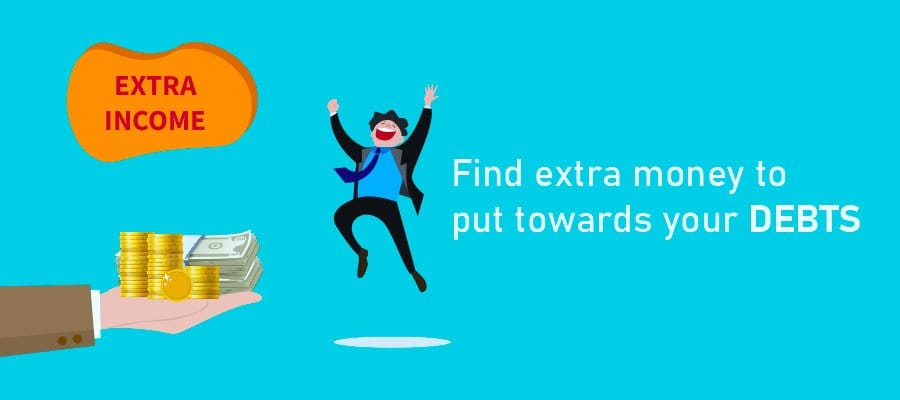 There are many reasons for a person to be in debt. Income is the most common source for everyone to enjoy a livelihood. Sometimes a monthly income isn't enough to repay it & unfortunately you don't have the money to do so.
It is advised to opt for another way to repay your debts by earning extra money. This can help you pay off your debt smoothly and avoid the trap. You can start looking for another part-time job that may help to cope with your problem so that you become debt-free
4. Snowball your debt payments
By keeping track of your monthly expenses and your budget, you can figure out ways to repay your debts. If you're planning to get out of debt sooner, it is important to understand a plan that maximizes your payment schedule.
Debt snowball is one of the fastest and best ways to avoid such traps. In this strategy, you make minimum payments from your monthly payment fund to your debt with low interest charges.
Once that is paid off, you can focus on another debt with high interest charges. The advantage in this case is that while paying your low interest charges debt, you might have saved enough money to settle and write off your high interest charges
5. Attack your highest interest rate debt first
When a person is in debt, they don't know how to handle or tackle the situation. In this case, people tend to not pay their debts, and are trapped under them.
This is not the correct way to avoid a major problem, you can start paying off your interest charges first, so that your debt is not piled with more interest charges.
Once you start paying off your interest charges, you can focus on the principal amount that needs to be paid. If you choose this method, you need to negotiate with your banks, creditors, or lenders to accept the interest charges and then accept the principal.
6. Consider a debt consolidation loan
You may be one of those who is struggling to meet your daily ends meet because of debt. In this case, you don't know how to get out of debt with no money?
If you're trapped in it and your income is not sufficient enough, you may think of considering Debt consolidation to get out of debt faster. However, it is important to note that you've to be careful when you opt for debt consolidation as it may impact your credit score and your credit reports.
Debt consolidation sounds better but consolidating it can leave you worse than how it started. When you choose debt consolidation you can repay all your debts by taking another loan. But, it typically involves risk depending on your lifestyle, money habits and your spending.
It is better to consolidate your payments instead of consolidating debts. Rather than taking on a new loan, consider a Debt Management Plan to make your loan repayment affordable. From getting expert advice to becoming debt-free, this will benefit you in many ways.
7. Get a professional help
Don't give up on You can easily consult a debt management service if you are unable to repay it on your own or without any help. The company offers a variety of services, from debt management plans to legal assistance.
The first thing they will do when you seek their help is ask you a few general questions related to the amount of debt you are holding, your income status, your monthly expenses, etc.
Once the initial stage is done, they will consider your debt by checking your eligibility. If you're eligible for the service, you will be further assigned with an account manager who will handle all your debt and make negotiation with your creditors. In this way you can easily be out of debt.
Conclusion
There are a few ways to regain control of your finances, you need to explore your options and focus on what works for you.
Don't bury your head in the sand hoping it will go away, you must actively do something about it. Controlling what you spend is key, and making sacrifices maybe required for some time, but you can make subtle changes that have a big impact.
Planning is essential and sticking to it is vital, but anything is possible if you put your mind to it. I hope the tips were helpful and has inspired you to make some changes.